Here are some solutions that will impress your customers and clients.
Most amplifiers in this price range simply don't give the buyer all the flexibility that the ZM12 offers - or the power to run 24 speakers all from this one compact 2u tall amplifier. It features one Zone with higher power - 120 watts x 2 @ 8Ω (for example, to run a big pair of stereo speakers in the lounge) as well as the TEN other channels delivering 60 watts x 10 @ 8Ω. There is also a host of CI features – 12v triggers, per channel volume controls, bus loops and a whole lot more!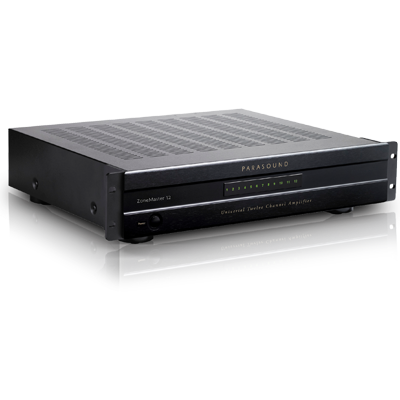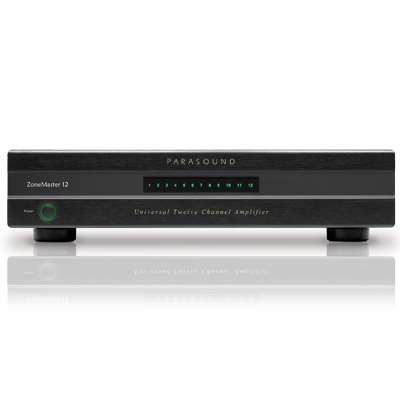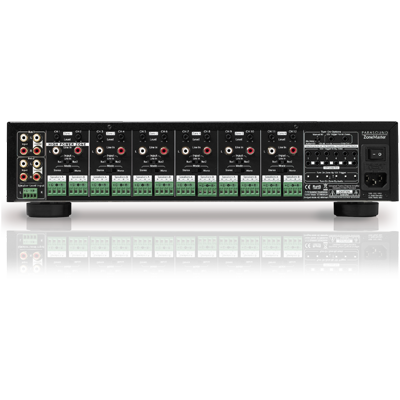 With the invention of VPT (Vibrational Panel Technology), and building the speakers into the wall or ceiling, Amina has been able to take the common loudspeaker design and replace the cone with a flat panel. Instead of moving forwards and backwards visibly like a typical cone design, a VPT panel uses small vibrations to generate sound which can be heard but not seen. This allows for seamless integration of a loudspeaker into any space with zero visual impact.
If you need amplifiers to power them? Parasound of course! Several Parasound amplifiers (like the ZM2) also have crossovers built in so you could also add an Amina ALF Subwoofer to beef up the bass!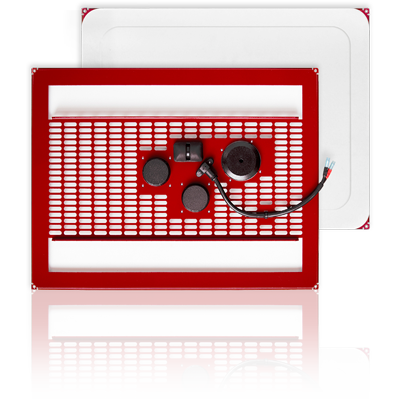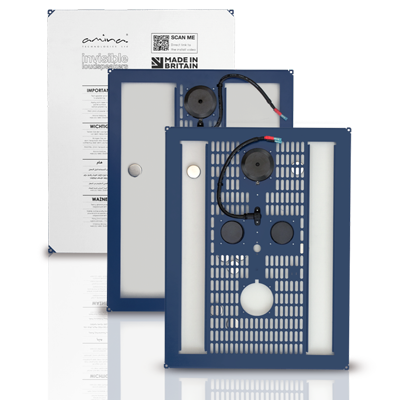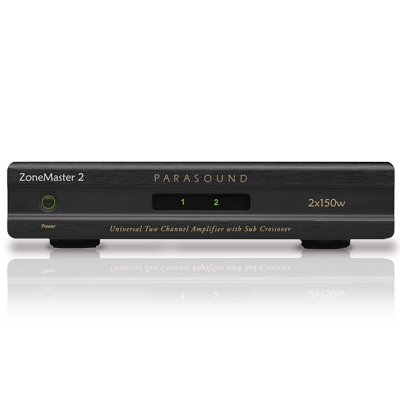 The Axium Mini4 features 4 powered zones delivering 30 watts per zone, using 5 physical source inputs and also features an Airplay Stream. When used in conjunction with the AX-AMM Media Manager, internet streaming sources enable you play music from thousands of internet radio stations from TuneIn Radio, listen to Spotify Connect, Tidal or content from your mobile device. The system can be controlled via a free App or via physical keypads.
The TDG NFC Series are simply some of the highest grade in ceiling speakers available, designed and built by some of the most experienced team in the speaker business, with great sound and build quality.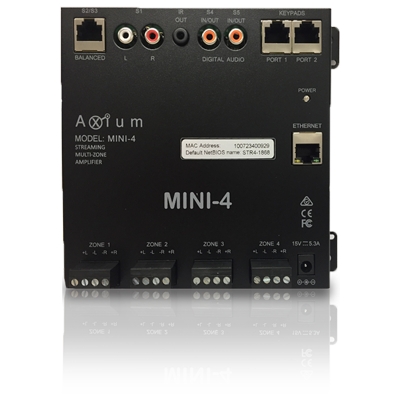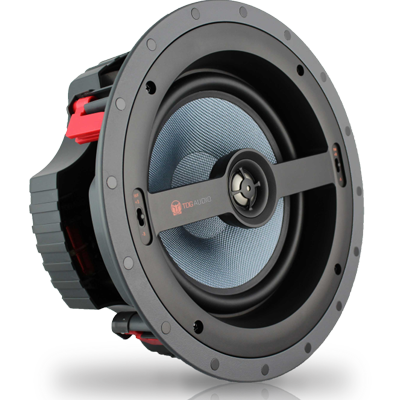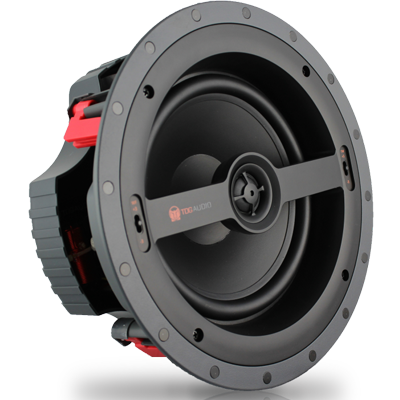 We believe that there is simply nothing anywhere near the price of the A21+ that competes. Delivering a whopping 300 watts x 2 @ 8 ohms, with very quiet, low distortion circuitry and total harmonic distortion at only 0.1% (a tenth of some competitors) this amp will drive any speakers with awesome musicality, control and with power in reserve.
If you need a great sounding, versatile preamp to partner with the A21+ look no further than Parasounds own P6.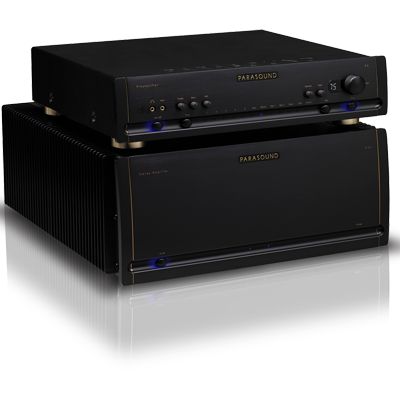 These compact yet powerful fanless switches can be hidden away easily, even in cupboards or behind displays to add flexibility to your clients network.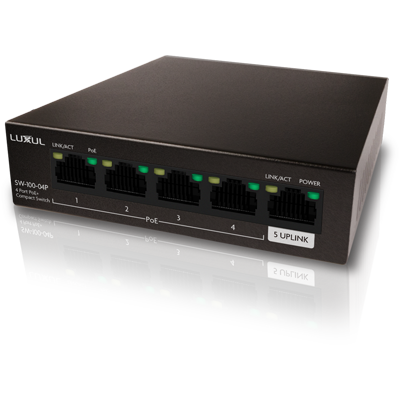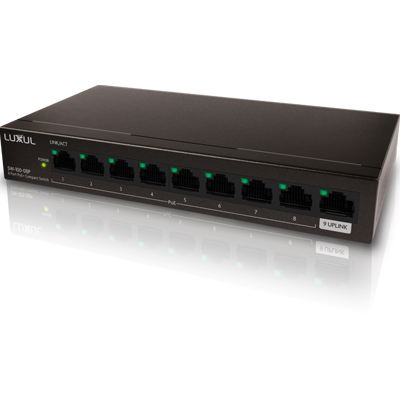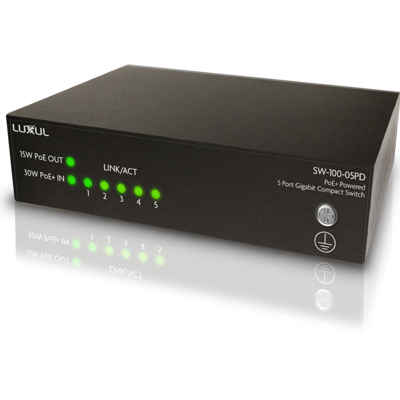 The Powergrip YG-3 is an extremely well-built and feature-packed Power Conditioner that provides clean power and smart protection for AV Systems. Featuring a 16 amp capacity (enough for all but the very biggest systems) the customizable filters in the YG-3 protect against spikes and surges on the mains while delivering the clean power needed to allow the system to perform to its very best - making your movies and music simply sound clearer and more natural and dynamic. The YG-3 will also help prolong the life of the components in the connected AV equipment.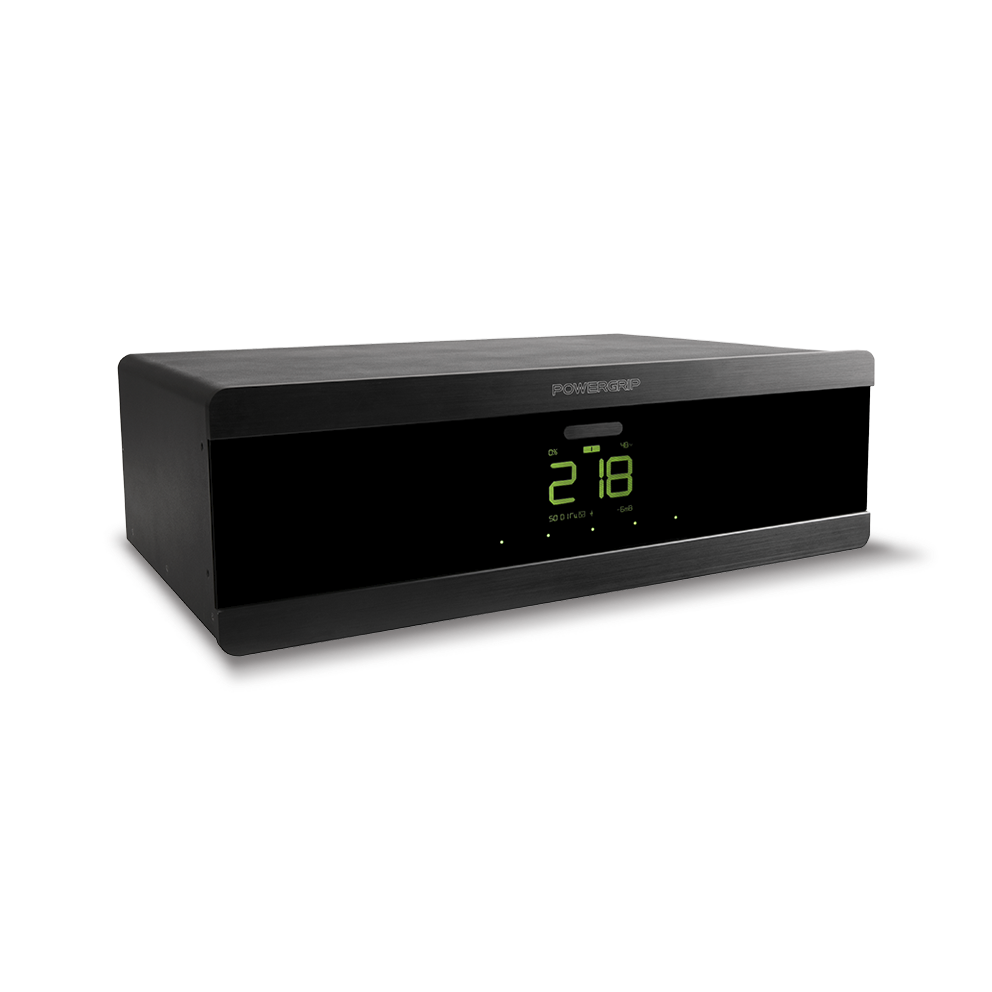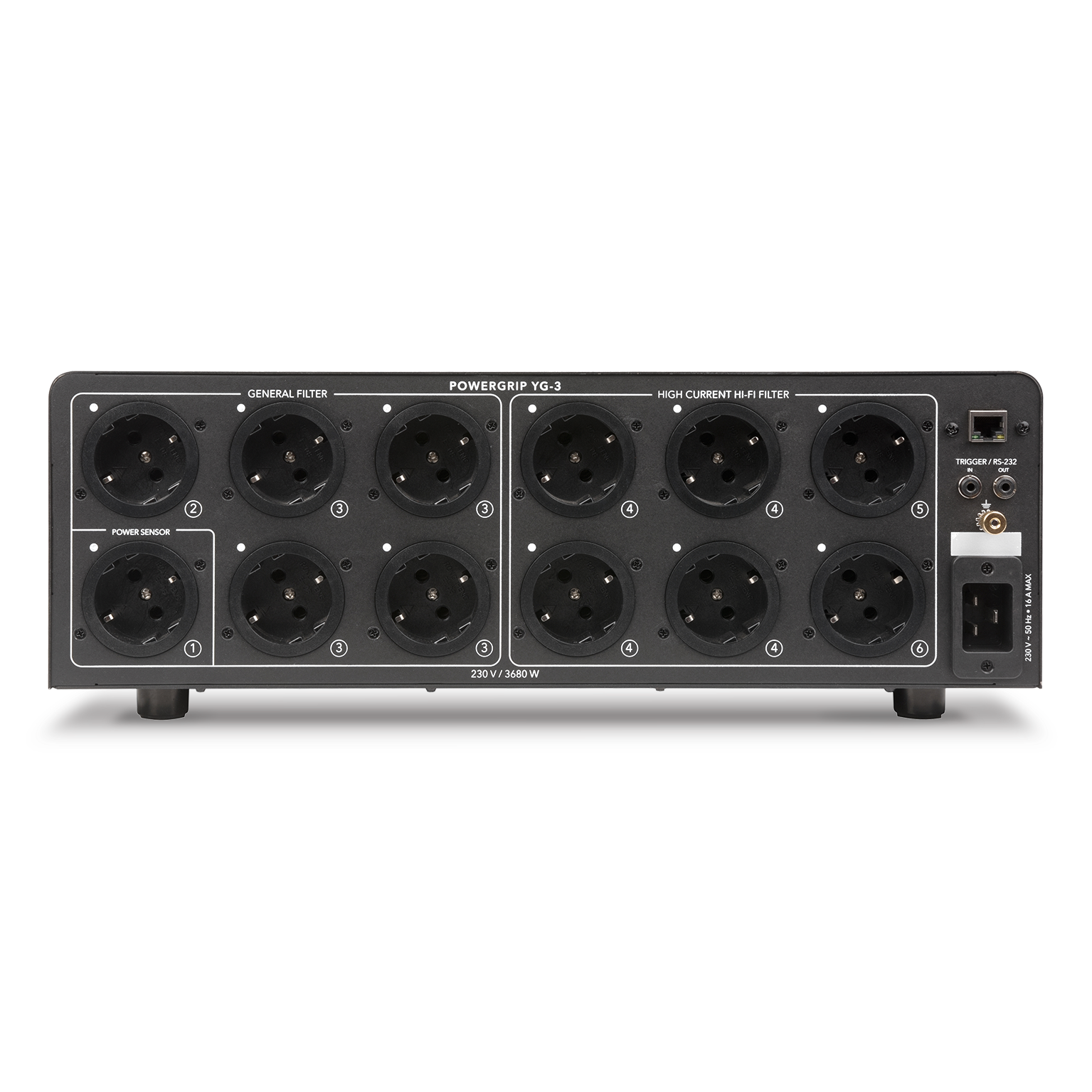 Add Parasound 5+2 channel amplifiers A52+ and A23+ to an AV Receiver to deliver a powerful and compelling movie experience, for example, driving the powerful TDG Signature series to give your client an immersive 7.1 channel movie experience.